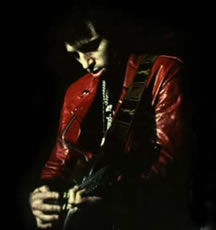 TOUR DATES
The Nils Lofgren Band
Thanks to all our great fans!
Check back for future tour dates
Notes from Nils
Jan 29, 2022

A message from Nils
(as it appears on Neil Young's "NYA Times-Contrarian" Viewpoint page)

A few days ago, my wife Amy and I became aware of Neil and Daryl standing with hundreds of health care professionals, scientists, doctors and nurses in calling out Spotify for promoting lies and misinformation that are hurting and killing people.

When these heroic women and men, who've spent their lives healing and saving ours, cry out for help you don't turn your back on them for money and power. You listen and stand with them.

As I write this letter, we've now gotten the last 27 years of my music taken off Spotify. We are reaching out to the labels that own my earlier music to have it removed as well. We sincerely hope they honor our wishes, as Neil's labels have done, his. We will do everything possible towards that end and will keep you posted.

Neil and I go back 53 years. Amy and I are honored and blessed to call Neil and Daryl friends, and knew standing with them was the right choice. We encourage all musicians, artists and music lovers everywhere, to stand with us all, and cut ties with Spotify.

Music is our planet's Sacred Weapon, uniting and healing billions of souls every day. Pick up your sword and start swinging! Neil always has. Stand with him, us (Joni Mitchell!), and others. It's a powerful action YOU can all take NOW, to honor truth, humanity and the heroes risking their lives every day to save ours.

Peace and Believe, Nils, Amy Lofgren

__________________________________

Oct. 29, 2020

Hello everyone,

Hope you're all safe and sane in these trying times.

We're very grateful our new double live CD "Weathered" has been enjoyed and well received by you all. We so appreciate the ongoing support. Big thanks to Amy for making it happen and producing it with me. And the Merch!

And "Letter To You" from Bruce and E Street is out now, too. What an honor to be in that great band for yet another beautiful chapter of music, together.

Just wanted you all to know how much Amy and I appreciate you all and your kindness and support all these years.

Also, please get out and VOTE NOW! It's so critical to the future of our country. Amy and I walked in our ballots and dropped them off last week. It felt great.

Personally, I've always been an Independent and expected better from both parties. However, racism and massive voter suppression are a moral treason to every one of us and our democracy itself.

I voted Biden/Harris and straight democratic ticket in hopes of ending this chaos, division and tragically unnecessary pandemic death.

Meanwhile, Amy and I send Love, Respect, Strength, Courage, Hope and Blessings to you all as we get through this together.

Music is our planet's sacred weapon so keep rockin' you all! Love each other and stay safe...

Peace and Believe, Nils and Amy

__________________________________

Christmas 2019

Hello everyone,

Hope you're in good health and spirits!

Merry Christmas, Happy Holidays, Blessings and Peace to all from Amy and I. We're so grateful for the friendship, love and support you've all shown us this wild year. Hope to see a lot more of you next year, too.

Take care of yourselves and each other and have a wonderful Holiday and New Year!

Peace and Believe, Nils and Amy

___________________________________

Nov 28, 2019

Hello everyone,

Hope you're all in good health and spirits.

Today, Amy and I wish you all a very Happy Thanksgiving! We are blessed and grateful to have you all in our lives and hope you all have a great day of Peace and Love with family and friends!

Peace and Believe,
Nils and Amy

___________________________________

July 12, 2019

Hello everyone,

Hope you're in good health and spirits in these truly mad times we're living through. Sorry I'm so late with this update.

Finished my U.S. band tour for new album Blue With Lou and absolutely loved playing with the band. My brother Tom Lofgren, Andy Newmark, Kevin McCormick, Cindy Mizelle. Wow, what an honor to jam out night after night with these dear friends and musical monsters! And our Merch Girl extraordinaire, Amy, joined us for our last week in Texas. The audiences were all fantastic Thank you all! Hope we can do more sometime.

Thanks all for continuing to spread the word on the album. Check out the video for Pretty Soon that our friend Kii Arens did with his great team. Love what they did with the song in our desert home surroundings. My new album Blue With Lou features 6 songs I co-wrote with the great Lou Reed; double vinyl, CD, and great tour merch by the fabulous Amy Lofgren are all available here at website. I feel inspired about it and hope you'll check it out.

So glad to be home with Amy and our dogs and catch my breath a moment. We all miss our beloved dogs Rain and Groucho everyday and we lean on each other to soldier on. Man, do they live on a higher plane than us. Thankfully we see it, feel it and embrace their help and love every day. Dale and Peter, bless you and every animal on this earth for what you give to us all.

Also, these last few weeks we've had to say farewell to three dear friends who were giants in their fields. Mac "Dr John" Rebennack, Elliot Roberts and Alan Rogan. I miss them all deeply and pray they haunt me and this earthly world with their unparalleled brilliance. Fly and dance in Peace my friends.

God bless everyone and keep taking care of yourselves. I'll stay in touch.

Peace and Believe, Nils

___________________________________

April 22, 2019

Hope you're in good health and spirits. Excited about our new album "Blue With Lou" coming out in a few days. We're grateful for the pre-orders and they'll start going out now.

Big thanks to Amy for producing this musical invasion in our home to create this new album we're proud of. Amy fed our hearts, minds and bellies and looked after all of us, creating a beautiful environment for making music. We couldn't have done it without her.

Another invasion is about to begin in a week as the band and crew arrive to put our May tour together. It's an amazing band of friends and musicians - please come and see us!

Spread the word for us about the new album and tour, thanks to our fans - your support is much appreciated.

Also, recording in the Rockies with Neil and Crazy Horse. So cool to create new music with dear, old friends. This mid-May marks 50 years since I walked in on them at the Cellar Door in D.C. on their first tour.

Amy's designing great new shirts and merchandise for the upcoming tour which will be available at website and at the shows.

Take care of yourselves everyone. As Amy recently told me the Dali Lama said, "let kindness be your religion."

Peace and Believe. Nils

___________________________________

Feb. 26, 2019

Hello everyone,

Hope you're all in good health and spirits. Just posted new tour dates in May. First time in over 15 years I'll be with a band. Andy Newmark on drums, Kevin McCormick on bass and vocals, my brother Tom Lofgren on guitars, keys, vocals and Cindy Mizelle on vocals. All dear friends and wonderful musicians and singers with long histories together.

Excited to feature my new album, out before the tour, along with the best of 50 years on the road. Amy and I worked together in our home with great musicians and we look forward to sharing this new music soon.

The 2 shows in Winnipeg with Neil Young and Crazy Horse were wonderful. I walked in on this group at the Cellar Door in DC almost 50 years ago. So cool to play yet another chapter.

Take care everyone and please spread the word and come see us on tour.

Peace and Believe. Nils

___________________________________

Jan. 24 2019

Hello everyone,

Hope you're all in good health and spirits. New album is almost done and we hope to have it out in late April with tour dates in May, here in States. Very excited how record is turning out. Will keep you posted.

Also, Feb 3 and 4 I'm joining Neil Young and Crazy Horse for two concerts in Winnipeg. If you are in the area there are still some tickets available through the Neil Young Archives www.neilyoungarchives.com.

Then home to prepare for album release and tour dates.

More info soon! Happy, safe New Year to all from me and Amy.

Peace and Believe, Nils

___________________________________

Dec. 31, 2018

Hello everyone,

Hope you're all in good health and spirits. Amy and I wish you all a Happy, Hopeful New Year full of Peace, Love, Sanity, Truth, and all the kindness and love our higher selves can turn to. Hope it's a year of massive Healing and Hope for us all.

New album is feeling really good to me and hope to have it out late April. Working on a May tour with a band here in States. Very hopeful it all happens.

Meanwhile, take care of yourselves and each other. Thanks for everything.

Peace and Blessings to all from me and Amy.

Believe - Nils
___________________________________

Sept. 13, 2018

Hello everyone! Hope you're all in good health and spirits in these mad times. Acoustic Duo tour of Northeast starts tomorrow with 3 nights at The Birchmere. Lofgren Brothers will be joining me along with Greg Varlotta.

The fabulous Amy L is here, too! Come see us and please spread the word! There are still some seats for Friday and Sunday nights. This will be a special homecoming for me, celebrating 50 years on the road.

See you there!

Peace and Believe, Nils

___________________________________

March 16, 2018

Hello everyone,
 Hope you're all in good health and spirits! Certainly mad times we're all living through. Vote!!
 New album is coming along great and I'm hoping to complete it by year's end and release it in early Spring. Feeling really good about it.
 Also preparing for fall run of shows with Greg Varlotta. We start at the Birchmere in Alexandria, VA for 3 nights Sept 14, 15 and 16 and expect my 3 brothers will be making appearances with us. Please spread the word and come see us. Amy will be along for Birchmere shows and then the Stone Pony, where we first met some 38 years ago. All tour details on this page nilslofgren.com/News17.html
 See you in Sept. Take care everyone.

Peace and Believe. Nils

___________________________________

March 16, 2018

Hello everyone,
 Hope you're all in good health and spirits! Been busy tracking my new solo album with the great Andy Newmark (drums) and Kevin McCormick (bass). They played great and I'll be working on this new record the rest of the year. Hope to have it out in early 2019. Rough plan, anyway.
 Mostly electric with some piano and acoustic songs, too. We rehearsed a while on everything and became a band with the songs before we even started final recording. No click track, all close together in our home studio, singing live and keeping it earthy and fun. Amy set up our home for everyone to stay here, looked after us and cooked her face off so we had great food and comfort while we worked long days. Jamie Weddle engineering and Bob Weber doing the tech work and more. So, big thanks Amy and everyone. I'm excited about the album.
 Now rehearsing for my solo shows coming up in Texas and California. Also starting to work with Greg Varlotta on our UK duo tour in May. Unfortunately, the San Antonio concert was cancelled by the venue and we're very sorry about that. For those who had bought tickets, please come see us somewhere else if you can.
 I'm so proud of Amy who's booked a trip to participate in the "March For Our Lives" in Washington DC on March 24th. I'll be here putting the shows together and can't be there but I'm behind her and all that show up to make their voices heard on what promises to be an historic day.
 On another note, please check out our 80 minute Blind Date Jam video download. Feel good about it and hope you enjoy it
 Mad times we're living through everyone. Take care of yourselves and each other. Kindness, compassion, common sense! There's better times ahead. I believe that.

Peace and Believe. Nils

___________________________________

Jan. 12, 2018

Hello everyone,

Hope you're all in good health and spirits. We need each other more than ever in these troubled times! Take care of yourselves and each other.

Amy and I are setting up our home studio for some recording next month, starting the next solo album. Excited to get some new music going. Our hope is to have a new release by year's end. Meanwhile, some new show dates are coming in 2018 - Texas in March, California in April, the UK in May. Info and ticket sales dates are posted on the website (nilslofgren.com/News17.html) Please help spread the word and come to see us. We're grateful to head out and play shows again.

Thanks also to all who've been enjoying our new 80 minute Blind Date Jam video. (nilslofgren.com/BlindDateJam17.html) We've teamed up with Backstreets.com to offer a limited physical DVD autographed copy of the 2017 Blind Date Jam. Hope to do more of those.

Take care everyone, hope it's a better year for all. We'll stay in touch.

Peace and Believe, Nils

___________________________________

Dec. 24, 2017

Hello everyone,

Hope you're all in good health and spirits. Amy and I wish you all Love and Peace this Holiday season with great hope for better times ahead for our planet and every soul on it. Including our precious animals!

Thanks and Blessing to all.
Nils n Amy


___________________________________
Oct. 24, 2017
Hello everyone,
Hope you're all in good health and spirits. That's a challenge these recent days. Amy and I are grieving as we all are, after the horrific Vegas shooting and the shocking loss of the giant, musical light and soul,
Tom Petty.
Tom and his band have been healing our planet with their music for decades.
We treated ourselves to the Heartbreaker's show at Red Rocks recently, outside of Denver. It was a magical night of music, healing and friendship thanks to Tom Petty and the Heartbreakers. Amy and I are huge, lifelong fans of their inspired music. We send love and prayers to Tom's family and band.
And to the families suffering after the tragic Vegas shooting, our love and prayers go out to you all. Surely more can and must be done to stop this carnage in our country. Hopefully our congress will get a spine and a soul and begin stepping up and doing their job.
Meanwhile, I continue to write music and hope to begin recording an album early next year. Feeling good about the new music coming. Also plan to start playing my own live shows next year. We'll keep you posted on those.
Amy and I were at Bruce's opening night on Broadway, he and Patti were spectacular. It was also great to see the entire E St Band there and catch up with dear friends.
We have a new project available for pre-orders called
Blind Date Jam.
It's an 80 minute video of a live, impromptu jam session with local musicians, no homework or pre-discussions. On the spot ideas and free form reactions. I think it came out great and hope you check it out and help spread the word. Lots of detail at the website (
nilslofgren.com
) and pre-orders come with a bonus home jam of mine that will immediately be sent to you that I think you'll get a kick out of.
Let's all keep positive and put out as much kindness and compassion as we can. Our world sure needs it. Amy and I continue to be very grateful for all your support.
Peace and Believe, Nils
___________________________________
July 28, 2017
Hello everyone,
Hope you're all in good health and spirits. I've been home enjoying time with Amy, Dylan our dogs and friends.
I've been writing some new songs slowly but surely and hope later this year I'll have enough songs I like to start planning the recording process. There's also a few I wrote with the great
Lou Reed
that never saw the light of day and it's exciting to get those in shape to record and share. Sure miss Lou and his gifts.
We also videotaped another
Blind Date Jam
which we hope to have ready in the coming months. There's a full description on the
Blind Date Jam page
at the website with the first one we did years ago. The theme is: musicians get together for a jam with no homework or advance discussions of what they'll play. I lead us through riffs and songs we've never played together and you get a rough, reckless, inspired jam with the players that we hope you'll enjoy. More details to come as we get it ready for you. Amy produced it with me and also put together a beautiful set for us to play on. We filmed it at
Cattletrack Galleries
which our wonderful neighbor Janie Ellis kindly let us use. Lots of great, local help made it happen.
We hope to get back to my live shows later this year into next year. We know we have some cancelled concerts to make up and we so appreciate your patience and understanding.
What a mad, crazy time on our beautiful planet. Please hang in there and take care of yourselves. I'll plan to stay more in touch.
As always, Amy and I are so grateful for your support and interest in the music and our collective journey working to make our planet a better, safer place, together, for all.
Peace and Believe to all, Nils
___________________________________
March 17, 2017
Hello everyone,
Hope you're all in good health and spirits. Just back from wonderful
E Street
run in Australia and New Zealand. Such warm, kind crowds and towns to visit and play for. Loved it. So honored to play with Bruce and E Street.
And of course, beyond thrilled to get home to Amy, Dylan and our dog packs. This being my 49th year on the road, singing and playing for people everywhere, it all takes on a deeper meaning, the work and the homecomings.
As always, Amy stepped up and cared for our home and dogs brilliantly with great love and care. I'm so blessed and honored to be with her. I'm hoping to write my next solo album this year and have some ideas for the website, too. We will keep you all posted.
Thanks for the continued interest, kindness and support you all keep showing us. We are very grateful.
Crazy times here and around the world. I believe if we all keep living with our love and compassion out front, we can heal our collective selves and the planet.
So take care and stay strong everybody. We all need each other. We'll stay in touch.
Peace and Believe, Nils