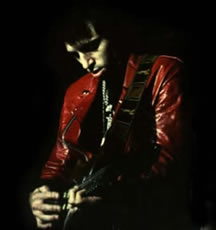 TOUR DATES 2018
more dates coming soon!
UK TOUR DATES
On-sale dates Friday Jan 19th except London Jan. 26th. Please do not contact venues prior to sale dates.

Notes from Nils
Jan. 12, 2018

Hello everyone,

Hope you're all in good health and spirits. We need each other more than ever in these troubled times! Take care of yourselves and each other.

Amy and I are setting up our home studio for some recording next month, starting the next solo album. Excited to get some new music going. Our hope is to have a new release by year's end. Meanwhile, some new show dates are coming in 2018 - Texas in March, California in April, the UK in May. Info and ticket sales dates are posted on the website (nilslofgren.com/News17.html) Please help spread the word and come to see us. We're grateful to head out and play shows again.

Thanks also to all who've been enjoying our new 80 minute Blind Date Jam video. (nilslofgren.com/BlindDateJam17.html) We've teamed up with Backstreets.com to offer a limited physical DVD autographed copy of the 2017 Blind Date Jam. Hope to do more of those.

Take care everyone, hope it's a better year for all. We'll stay in touch.

Peace and Believe, Nils

___________________________________

Dec. 24, 2017

Hello everyone,

Hope you're all in good health and spirits. Amy and I wish you all Love and Peace this Holiday season with great hope for better times ahead for our planet and every soul on it. Including our precious animals!

Thanks and Blessing to all.
Nils n Amy


Enjoy These Holiday Song Downloads (mp3)
"O HOLY NIGHT"
"SILENT NIGHT"
"DO YOU HEAR WHAT I HEAR"


___________________________________

Oct. 24, 2017

Hello everyone,

Hope you're all in good health and spirits. That's a challenge these recent days. Amy and I are grieving as we all are, after the horrific Vegas shooting and the shocking loss of the giant, musical light and soul, Tom Petty. Tom and his band have been healing our planet with their music for decades.

We treated ourselves to the Heartbreaker's show at Red Rocks recently, outside of Denver. It was a magical night of music, healing and friendship thanks to Tom Petty and the Heartbreakers. Amy and I are huge, lifelong fans of their inspired music. We send love and prayers to Tom's family and band.

And to the families suffering after the tragic Vegas shooting, our love and prayers go out to you all. Surely more can and must be done to stop this carnage in our country. Hopefully our congress will get a spine and a soul and begin stepping up and doing their job.

Meanwhile, I continue to write music and hope to begin recording an album early next year. Feeling good about the new music coming. Also plan to start playing my own live shows next year. We'll keep you posted on those.

Amy and I were at Bruce's opening night on Broadway, he and Patti were spectacular. It was also great to see the entire E St Band there and catch up with dear friends.

We have a new project available for pre-orders called Blind Date Jam. It's an 80 minute video of a live, impromptu jam session with local musicians, no homework or pre-discussions. On the spot ideas and free form reactions. I think it came out great and hope you check it out and help spread the word. Lots of detail at the website (nilslofgren.com) and pre-orders come with a bonus home jam of mine that will immediately be sent to you that I think you'll get a kick out of.

Let's all keep positive and put out as much kindness and compassion as we can. Our world sure needs it. Amy and I continue to be very grateful for all your support.

Peace and Believe, Nils

___________________________________

July 28, 2017

Hello everyone,
Hope you're all in good health and spirits. I've been home enjoying time with Amy, Dylan our dogs and friends.

I've been writing some new songs slowly but surely and hope later this year I'll have enough songs I like to start planning the recording process. There's also a few I wrote with the great Lou Reed that never saw the light of day and it's exciting to get those in shape to record and share. Sure miss Lou and his gifts.

We also videotaped another Blind Date Jam which we hope to have ready in the coming months. There's a full description on the Blind Date Jam page at the website with the first one we did years ago. The theme is: musicians get together for a jam with no homework or advance discussions of what they'll play. I lead us through riffs and songs we've never played together and you get a rough, reckless, inspired jam with the players that we hope you'll enjoy. More details to come as we get it ready for you. Amy produced it with me and also put together a beautiful set for us to play on. We filmed it at Cattletrack Galleries which our wonderful neighbor Janie Ellis kindly let us use. Lots of great, local help made it happen.

We hope to get back to my live shows later this year into next year. We know we have some cancelled concerts to make up and we so appreciate your patience and understanding.

What a mad, crazy time on our beautiful planet. Please hang in there and take care of yourselves. I'll plan to stay more in touch.

As always, Amy and I are so grateful for your support and interest in the music and our collective journey working to make our planet a better, safer place, together, for all.

Peace and Believe to all, Nils

___________________________________

March 17, 2017

Hello everyone,

Hope you're all in good health and spirits. Just back from wonderful E Street run in Australia and New Zealand. Such warm, kind crowds and towns to visit and play for. Loved it. So honored to play with Bruce and E Street.

And of course, beyond thrilled to get home to Amy, Dylan and our dog packs. This being my 49th year on the road, singing and playing for people everywhere, it all takes on a deeper meaning, the work and the homecomings.

As always, Amy stepped up and cared for our home and dogs brilliantly with great love and care. I'm so blessed and honored to be with her. I'm hoping to write my next solo album this year and have some ideas for the website, too. We will keep you all posted.

Thanks for the continued interest, kindness and support you all keep showing us. We are very grateful.

Crazy times here and around the world. I believe if we all keep living with our love and compassion out front, we can heal our collective selves and the planet.

So take care and stay strong everybody. We all need each other. We'll stay in touch.

Peace and Believe, Nils

___________________________________

Dec. 16, 2016

Hello everyone,

Hope you're all in good health and spirits. Amy and I want to wish everyone a Merry Christmas, Happy Holiday and safe, healing New Year. Tall order though it may be, if we all let our love, kindness, light and compassion shine through, I believe we can collectively make it happen.

Below are 3 Christmas Carols we've recorded for charity over the years that we hope you will enjoy.

We're grateful to be at home with our son and dogs and wonderful friends.

Sure hope you all have a safe holiday.

I'm excited for the E St Australia run coming up, also. Should be great.
Here's to Peace on Earth and a healing planet. All people, all our beautiful animals, all life.

Peace and Believe, Nils n Amy L
Holy Night
Silent Night
Do You Hear What I Hear